11:12 a.m. - 11:20 a.m.
ADVANCING THE RIGHT TO A HEALTHY ENVIRONMENT AND CLIMATE JUSTICE
Environmental degradation, including climate change, pollution and nature loss, disproportionately impacts persons, groups and peoples in vulnerable situations. These impacts exacerbate existing inequalities and negatively affect the human rights of present and future generations. In follow-up to the HRC's recognition of the human right to a clean, healthy and sustainable environment, urgent action must be taken to respect, protect and fulfil this right. Such action should be the cornerstone of a new human rights-based economy that will produce a green recovery from COVID-19 and a just transition.
Youth Speaker: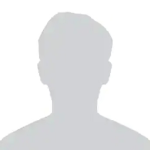 Jhannel Tomlinson